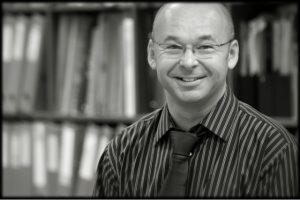 This year is a milestone for our General Manager as he celebrates being with Copeland Group for 25 years.
Beginning with us as a 17 year old apprentice Mark was a driven, dynamic, outstanding individual from the start and our MD Tony Copeland felt sure he would go on to great things.
Indeed our MD was to be proved right, and after Mark completed his  Apprenticeship in 1988 he began his first role as an electrician working on a Vodafone contract throughout the North West. Within 12 months, he took over the role as Contracts Manager for the Small Works department, which focused on providing swift and efficient service response to commercial businesses such as Nat West Bank, Nationwide Building Society, Halifax Building Society (now HBOS); before growing the department to also include, what was at the time cutting edge, Data Communications.
10 years on saw the Small Works department expand to over 25 men across a fleet of vans serving multiple contracts, with some of the contracts involving over 100 sites, and a service area that had grown from just the North West to the whole of the UK.
Finally in 1998 Mark, deciding perhaps it was time for an easier life, decided to hang up his overalls and become an official permanent office based Contracts Manager. Soon the nomadic way of life with a 'van office' became a dim and distant memory and those staff members already settled into office life set about institutionalising him.
By 2003 his training was complete. He no longer raced to the door at 5pm and he understood that 'normal working hours' would indeed never be for him, and so he was promoted to General Manager.
Following his promotion Mark decided to focus his attention in the Health Sector, developing the work the company was already doing with the NHS to include MTC contracts on NHS Trust sites across the North West, including Tameside Hospital, UHSM, Salford Royal Hospital and the MRI, to name a few.
During his 25 years with the company we have been fortunate to also witness Mark experience his own personal milestones; from his marriage to the ever patient Mrs Middleton, the birth and growing up of his two sons Christopher and Oliver and the survival of two recent additions to his family – two Italian greyhounds. The greyhounds Roma and Florence have pushed Mark close to the edge once or twice since their arrival a few short weeks ago, but we are happy to report Mark seems to be settling into the new routine, he is back on his food and, according to our office Administrator, he is now 'as regular as ever'.
Finally we could not finish without mentioning the sterling work Mark does in support of his local charities. Having discovered fell running and cycling only a few years ago Mark has completed five Coast-2-Coast challenges, five 'Manchester 100' cycle races and five 'Manchester to Blackpool' rides and a challenging sportif around the mountains of the lake district.
Yes, he may have a little less hair these days and yes, the grumpyness is as prevelant as ever; however Mr Mark Middleton is an important member of the team here at Copeland Group and we would all like to congratulate him on his 25 years with the business and we look forward to the next 25!